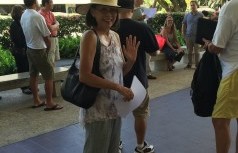 The Honolulu Star Advertiser has a promotion going on, so Aunty gets free Sunday and holiday newspaper home delivery.  At first, t more ...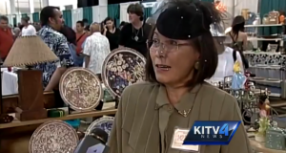 It was a really good show at the Hawaii All-Collectors Show this Sunday.  Collectors are really special and nice people and it is more ...
Aunty met Pam Chambers at a Patsy Mink Center for Business and Leadership event, the first of 4 Personal Pathways at the Richards more ...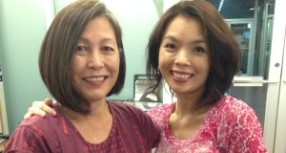 This year, Aunty stopped coloring her hair (though there will be an exciting coloring trick as a post in the near future) and didn more ...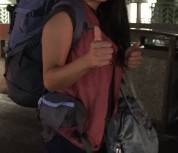 One of Aunty's favorite daughters is off to Lithuania for an entrepreneur camp (all expenses paid except for getting there).  Afte more ...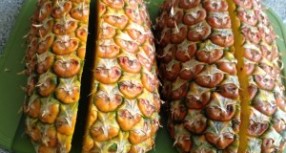 The easiest part of preparing a pineapple is twisting off the crown from the base.  Aunty used to hate the tedious chore of removi more ...