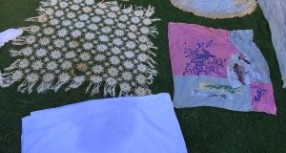 Since it has been so terribly hot and sunny recently, Aunty has been laying out linens, hankies, furoshikis (squares that are used more ...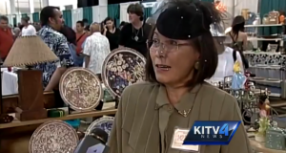 It was a really good show at the Hawaii All-Collectors Show this Sunday.  Collectors are really special and nice people and it is more ...
Aunty met Pam Chambers at a Patsy Mink Center for Business and Leadership event, the first of 4 Personal Pathways at the Richards more ...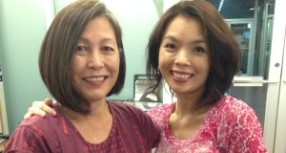 This year, Aunty stopped coloring her hair (though there will be an exciting coloring trick as a post in the near future) and didn more ...
Aunty finished watching "Doctor Stranger" on DramaFever.com recently.  It was about Korean doctors' love drama trauma and we had b more ...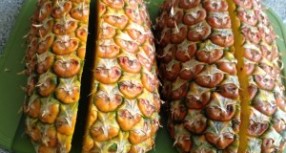 The easiest part of preparing a pineapple is twisting off the crown from the base.  Aunty used to hate the tedious chore of removi more ...