3 Magic Words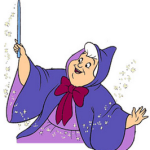 Aunty just recently subscribed to Bug Free Mind's free trial offer – 5 chapters of the program and access to their website (after registering and logging in).   Aunty also joined as an affiliate to the program – just in case this really is what it promises to be.  A review of the program will be forthcoming, but it really does seem to be mind set changing – the first change necessary for any improvement in our lives.  Rich Dad Robert Kiyosaki preaches this all the time, and his Cash Flow game changes one's mindset from stuck in the rat race to unlimited passive beautiful income.
An article in the Bug Free Mind website was entitled "3 Magic Words that Eliminate Stress Immediately!"
Hmmm.  What could those be?  "You won $1,000,000" would work for Aunty.  "Honey, I'm home!" used to work long ago in the honeymoon phase of marriage.  "Just go shopping" was an action that used to work wonders.
Well, according to the article, those 3 magic words are, "Accept what is."   Hmmm.   Accept what is.
It almost sounds too simple, but on further reflection, they are words of wisdom and really can relieve stress.  Try it out on a situation in your life that creates stress.  Acknowledge that the problem, condition, circumstance exists, because it does.  It is what has happened, what is, and all the worrying and stressing about it does not change it.  Glare at it, swear at it, cry over it, and then accept that that is what you own.
The magic happens after that – when you can look at those stress producing piles of crap and decide on a plan of action to eliminate or deal with them.
Can't figure out a plan of action?  Another article in the Bug Free Mind says to sleep on it.  Just before falling asleep, ask the questions for which you have no answers.  "What can I do to improve my relationships?"  "How can I pay my bills?"  Ask, out loud or silently, just before you drift into slumber.
In the morning, in those first 10 – 20 minutes of arising, the answer(s) may be there.  If not, repeat until you get the answers.
Does it work?  It doesn't hurt to try.  Aunty will try and let you know later.  Let Aunty know how it goes for you, mahalo.
[note from Aunty:  once you register for the free trial, a rather aggressive email campaign to get you to opt into the full program will begin.  Aunty's suggestion is that you just ignore these for now, just get the free stuff, cruise through their website before signing up for anything more.  The good thing about their aggressive email campaign (done with excellence, btw) is how your affiliate relationship with them is supported automatically.]
About The Author
Related posts