Another opportunity to learn from a Master Mentor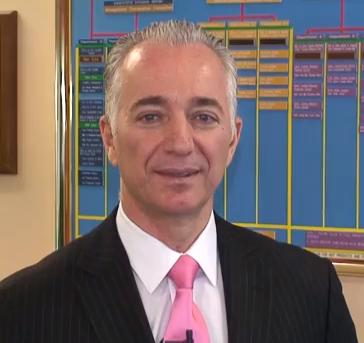 Before I post the details, Aunty will copy recent comments that readers left after my initial review of Meir Ezra's workshop.
Suze wrote:  Meir Ezra is a con artist whose agenda is to infiltrate small business and convert them to Scientology. Standard 101 for the Church. It starts off with with good content and get's weirder and weirder as you go on, all while you are spending all this money to into an endless pit. The church of Scientology will suck your money dry. They make it seem like they care but in the end they all they care is about the money. No one does anything for free just to help people,, everyone has an agenda.
And Dave wrote:  You are promoting Scientology, look it up. This is 110% a scam and Meir Ezra is sucking you in, I know I attended the Wise International which is owed by the Church of Scientology. Sounds like you are all drinking the magic juice!
So, Aunty did what Aunty does best – google search and ask questions.  First person I asked was HIREI President and organizer of the annual Hawaii Wealth Summits, Paul Xavier.  Paul is a straight shooter, sometimes a bit too direct and a bit too sharp, but sharp and direct answers from a straight shooter have value.  Rather bluntly, I asked how Meir Ezra can be a Jew and a Scientologist at the same time.  I forget his exact answer, but it was something about taking what works from Scientology and not compromising one's own beliefs.
In another google search, Aunty discovered that Meir has been involved in Scientology since 1993.  "I don't really know if I would describe myself as a 'Scientologist,'" he says, "but I have been applying the technology of Scientology to my everyday life, so if that makes me a Scientologist, I guess I am."   A businessman with several companies both here and around the world, Ezra says that he has used Hubbard's teachings for his business models and claims that this is what has helped him become so successful.  (for the complete text about Scientology in Israel, here is the <link> to the rather fascinating 2006 Jeruselum Post article.)
How dangerous can learning to improve be, how scam-ful can a 110% scam be, and on the other hand, how dangerous is it to not learn, or to believe that everything is a scam?
To go, or not to go
Aunty has heard Meir Ezra speak, twice.  On both occasions, Aunty has been impressed.  Impressed with the knowledge that is shared, impressed with the practicality and simplicity of the lessons, impressed with the person, Meir Ezra.  The man that he is onstage is the same as the man that he is offstage.  Is that important?  To Aunty, it is.
So, even with the dire warnings of Dave and Suze (above), Aunty will be attending, and even recommending this upcoming workshop in Honolulu on August 17 and 18 from 9:00 am – 6:00 pm at the Hyatt Place Waikiki (small hotel at corner of Paokalani and Kuhio Avenues) because Meir is an awesome teacher, and the opportunity costs just $99.
Suze writes that it starts off with good content.  That is what I am there for – the best content that I can use, presented in one of the best ways that I can understand.
Not to be contrary
I do appreciate the concerns of Dave and Suze, and thanked them for it.  I will watch what I drink, and if it gets weird, then I consider myself forewarned, and perhaps start looking at donning an aluminum foil hat to limit mind control.
However, Aunty believes that learning never ends, and sometimes going down paths that are unpopular or out of one's comfort zone produces unexpected wonderful results, and missing them will keep you on the path and results that you are already on.
With tin foil hat or Saran wrap
One of my favorite transition images is that of Kathy Bates as Evelyn Couch enveloped in only Saran wrap to greet her bored husband at the door.  The scene is from the movie, "Fried Green Tomatoes".   Ninny Threadgoode becomes Evelyn's mentor and friend through her narration of the life and loves of Idgie Threadgoode.
From that friendship, frustrated and bumbling Evelyn Couch transforms into a confident, joyful woman.
Saran wrap or tin foil hat?  Transformation or limited transmissions?  For now, Aunty's choice is Saran wrap (as Uncle does the happy dance).  Aluminum foil in the kitchen drawer just in case it is needed.
Hope to see you there.  TAWANDA!!!
The Genius Tour, August 17 & 18, Hyatt Place Waikiki Beach Hotel (Paokalani and Kuhio), 9:00 am – 6:00 pm daily.
About The Author
Related posts