Aunty and the Last Man Standing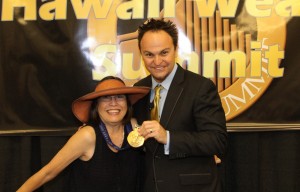 Aunty wore Steven Bradbury's GOLD Olympic medal at the recent Hawaii Wealth Summit after being mesmerized by Steven's story – winning the Gold medal in speed skating after 12 grueling years of training and overcoming unbelievably huge obstacles.
Mahalo to Greg, Hawaii Camera Guy, for this shot!!!
About The Author
Related posts