Aunty is prezzed!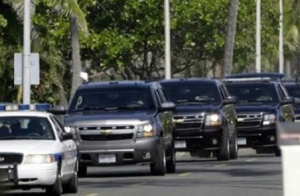 Awhile back, Aunty spocked President Obama in a motorcade and this sparked a letter to him, which Aunty sent out to the White House.
It was sent to Washington, DC earlier in the year, and then forgotten.  Since then, a lot has happened and the political coocooness, stock market roller coaster moves, and life changes continue on.
Then, just the other day, a very nondescript pale green envelope came in the mail to Aunty, with the return address of "The White House, Washington, DC 20500".  Aunty tossed it aside, thinking that it was a pitch by the Democratic party to vote/donate/get involved.
When Aunty finally got around to opening old mail to make sure nothing important was overlooked before trashing, guess who wrote to Aunty in that pale green envelope!?!  It was the President of the United States, thanking Aunty for writing!  And appreciating Aunty's perspective!
Okay, it wasn't hand written, and maybe it was just one of those standardized printed on White House stationery responses, but it gave Aunty a thrill and made her day!  So nice, Aunty feels so spaaaacial!
Here's the letter, scanned and saved: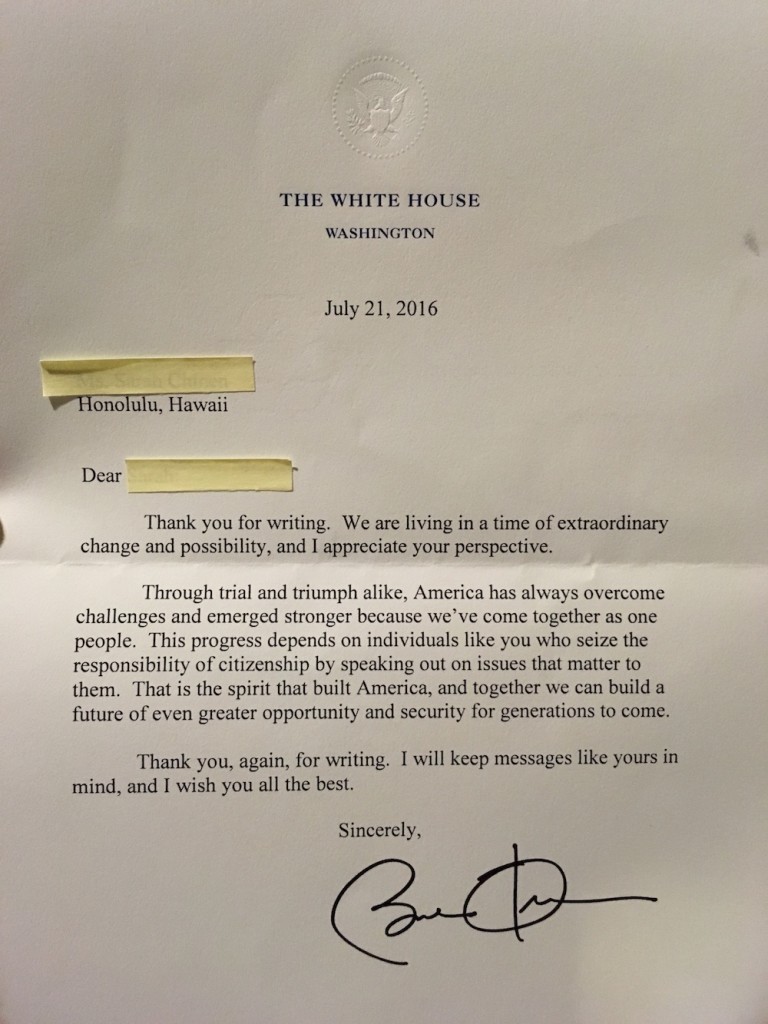 About The Author
Related posts