Robert? It's me – Aunty Kiyosaki!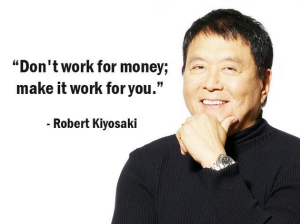 It was a really good day today.  Oceanic Cable sent over a nice young man to change out our ancient cable box.  It took 3 people to change one little box because of the way I had built in the tv gizmos and closed them into the rehabbed cabinet, but now the end result is clean glass shelves, a new cable box, and a clearer picture!
Right after that, Hank Honda of Subaru Hawaii drove over a fully detailed, tanked up 2009 Subaru Outback for me to test out.  THAT is customer service.
After taking it up a couple of hills and liking how it handled and more, the Uncle test kicked in (Uncle kicks the tires), and thankfully was passed.  Hank and I drove back to the Subaru Mapunapuna office, papers were processed and signed, and Aunty drove back very happily and proudly in her "new" car.  It's not sexy, and kind of an old lady car, but if the shoe fits…
Why a Subaru Outback?
Years ago I test drove a 2000 Outback and loved how it handled and the power behind it.  I didn't like the price $28K or how I felt squishy in the front.  If only it were bigger feeling, it would have been perfect.  From that first test drive on, I kept an eye on the Outbacks as slight changes occurred from year to year.  In 2010, it became like a SUV.
2 months ago I went into Subaru Mapunapuna to see Hank and test drive the new 2012 Outbacks.  Surprisingly, it was really big – almost too big for me.  They were quite beautiful in style with the same price tag – which was a pleasant surprise.  Hank said he would let me know if a good used one came in.
Why used?
Because I am cheap in that way, and I have always bought used cars.  Orange ones, white ones, red ones, gold ones, green ones, blue ones, silver ones.  Just about every color except for purple and yellow. They cost thousands less than new cars, usually have some kind of warranty that can be bought, and I have had good luck with all of them except for 2 (nightmares).
So what's the big deal and why am I telling you about my latest car?
This time, I am very proud of myself – not only because I got the vehicle I have wanted for the last decade at a price below blue book – but because of the way I bought it.
In the past, I would plop down all cash to purchase our used cars after trade ins.  For months after I would feel the pinch of maxing out a credit card and clearing out the funds in our savings because of the all cash nature.
In one of Robert Kiyosaki's Rich Dad books or seminars, Robert talked about making a $500,000 profit on a deal, and wanted to buy a super expensive exotic sexy car.  Kim Kiyosaki, his wife, said "nope", that he would have to use those funds to get an investment that would buy that car for him.  So, he bought a piece of real estate that kicked off good and constant rental income.  He then went back to the sexy car dealership and bought his car on credit terms.  His monthly rental income covered the monthly car payments.  Is that beautiful, or is that beautiful?!  What makes it even better than that is when his car payments are over, he has a hot car free and clear, and the rental income continues to flow.
Call me Aunty Kiyosaki
So this time, Aunty planned it out.  In June of last year, we purchased a cheap condo in Las Vegas close to the Strip for the price of a car.  We rehabbed it, and rented it with the help of my ace realtor/property manager, Martin Fajardo.  Once the dust settled and the expenses and income became regular and predictable, we were cash flowing $350/mo – this is monthly income after property management, maintenance, association fees, taxes, insurance and all other expenses were deducted from the rental income received.
Aunty figured she could get a car that cost about $20,000 for a 5 year term at 3% per year, or even more if the interest rate was lower.  The trouble was that car dealerships don't give out loans on used cars, and the new cars that Aunty REALLY liked were over $30,000.
Then the stars aligned
However, just this week, a letter from my Hawaii State Federal Credit Union came in the mail saying that I could get a pre-approved used car loan for $20,000 at 3.9% which would mean a monthly payment of $367.
That alone was good news, but even better was getting the call from Hank Honda letting me know that he was holding a 2009 Subaru Outback for me, and that he would be willing to drive it over to me.
What's an Aunty to do?
There are times in your life when you just know that you have been handed a bowl of cherries, and/or a straight flush.
When that happens, eat the cherries with gratitude, raise the bet on the table and haul in your chips.
My new 2009 Subaru Outback is wonderful.  It got fatter over the years and thus roomier inside.  It looks like a cute slightly chubby pearl white mini station wagon with attitude and racks. It has 3 more years of power train warranty and a 60 day Subaru Hawaii full warranty.  I had to pay $112.09 from my checking account, and the rest was 100% financed with my Credit Union.  Our Vegas condo cash flow will cover our monthly payment for the car.
Our current 2005 Jeep Liberty will be sold (anyone wanna buy a gas hogging 4×4 red Jeep?) and the funds either used to pay down the car loan or towards another piece of investment.
How long will Aunty love her newest vehicle?  Hopefully for a long time.  The resale value of a Subaru is very high, and maybe one day Aunty will have enough monthly passive cash flow over and above all monthly expenses to buy a brand new car in whatever color I chose, again in the Kiyosaki way.  That's the way to buy the doodads.
It feels good, it feels fine, how about you?

Please feel free to comment below and share your auto experiences.  Aunty would love to hear from you!
About The Author
Related posts