Aunty was on TV!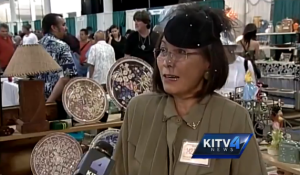 It was a really good show at the Hawaii All-Collectors Show this Sunday.  Collectors are really special and nice people and it is so fun to walk around, talk story, and see people so happy to find their own special treasures and deals.  One customer said it was like Christmas for him!
KITV 4 was walking around, and interviewed Aunty – how cool was that!
Here's the link, Aunty is so thrilled!
About The Author
Related posts