Aunty's best turkey day = no cook, just buy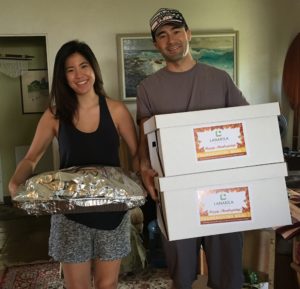 This year, Aunty was at a loss because the terrific cooking daughter of the family was living on the Mainland and not coming back.  Aunty had never cooked a bird bigger than a chicken and had always relied on someone else expertly cooking the turkey – so lucky, so happy, so spoiled, but now…
What to do this year?  Attempt to cook a huge bird that is very easy to mess up, drop, ruin?  Or try the Zippy's turkey meal with all the fixings?  Aunty's non-cooking sister Mimi was all for buying and even offered to pay, when youngest daughter came to the rescue.  She had won a Lanakila turkey dinner package – just in the nick of time, before the Zippy's order was called in!
Pickup up was at 8:00 am on Thanksgiving Day.  The winner daughter said that it was bustling with volunteers delivering meals to the elderly and is now thinking about becoming a volunteer herself next year.
The turkey was huge, still warm, and absolutely beautiful.  Golden brown and savory.  Number one son carved it perfectly after watching YouTube videos online.  The entire bird was moist and delicious!  Aunty's favorite part was the wing tip – which usually looks good but is too hard and tough to eat.  Lanakila's wing tips were edible and SO onolicious, like eating chewy crispy chicken skin without the grease.
Box #1 had the warm stuff – gravy, stuffing, mashed potatoes and buns.  Box #2 had the cold stuff – cranberry sauce, salad, pumpkin pie.  All were excellent, except for the buns (Aunty isn't a bun person).
Aunty Mimi brought garlic eggplant from Wah Kun Chinese restaurant and Uncle Bob brought his fantastic seared ahi and his unreal fabulous poke.  Nephew Danny brought his homemade mac and cheese that got gobbled up.  Aunty made her traditional mochi rice stuffing and Grannie's Crispy Skin Chicken.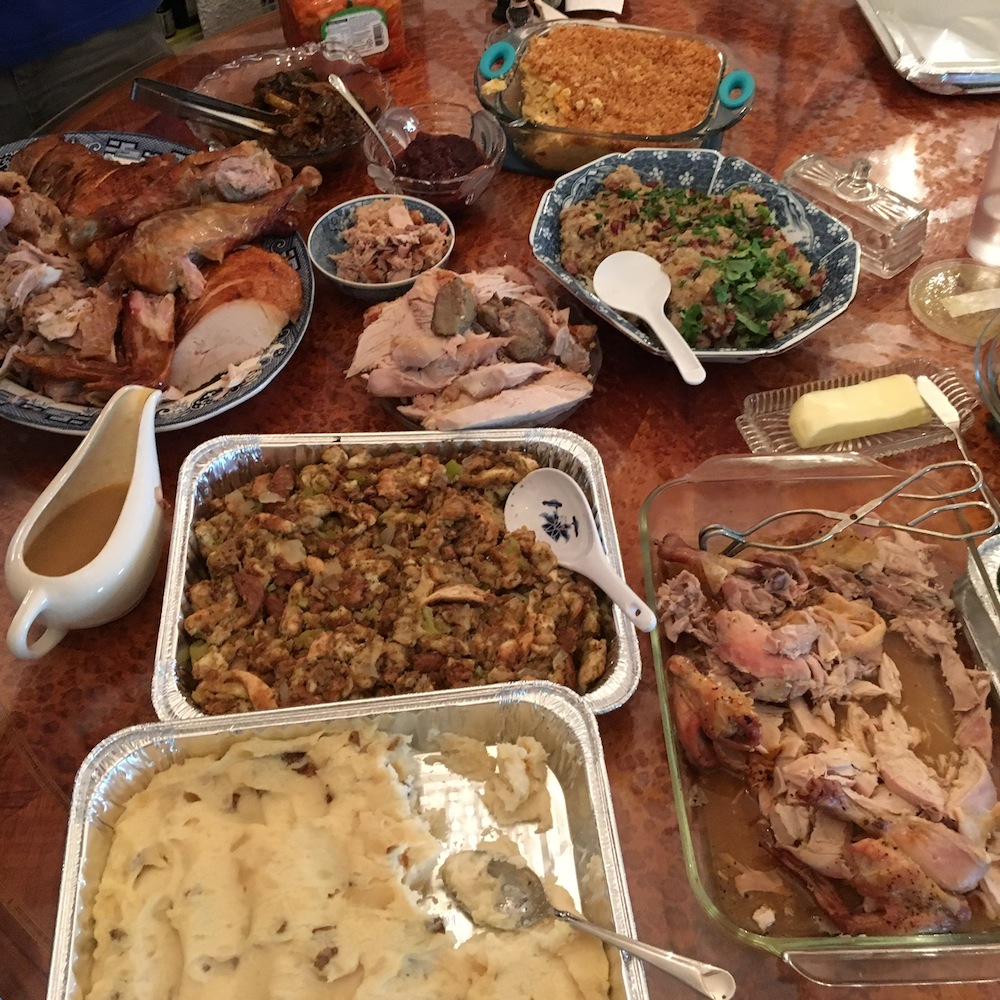 The only things missing were the traditional pan of sweet yam with marshmallow and a couple of favorite family members.  Regardless, we had a wonderful feast and lots of leftover takeouts.  Thanks to our youngest daughter's good luck win, Lanakila's Thanksgiving Meal was introduced to us and will become a new tradition for Aunty's stress free, no cook easy turkey day.  And that is a very good thing.
About The Author
Related posts