Aunty's makeover – (coming soon) DONE!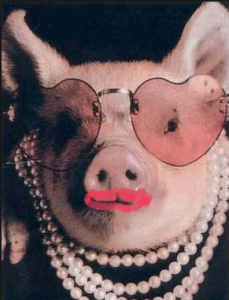 A few weeks ago, Aunty paid ChicagoSlim on fiverr.com $5 to review her website.
It was brutal.  Aunty scored an "F" for layout, too much going on, difficulty in navigating, yadayadayada-ness, and more.  It was good to know and have an unbiased expert review, and after that report card grade, Aunty knew she had to spiff up her act.
So, Chad Lamotte of GoodfellaMarketing.com is going to make me over!!!  Woohoo!!!
New Aunty coming soon.  Better than lipstick on a pig, happier than Christopher Columbus in a speedboat…
About The Author
Related posts