Better than Allstate, Necessary in Warp Speed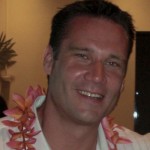 Las Vegas' Michael Bowman of BOSS (my favorite attorney) recently had an online webinar on using and reviewing your LLCs to make sure you have your bases covered.
The number 1 goal of the lawsuit plaintiff is to find a way to get the money. The top reason that LLCs are pierced is the failure to follow/file the formalities in the LLC. Another reason is co-mingling funds between the business and personal funds. Need to keep a separation between each entity from each other. Also, failure to operate the business like a business will act like a red flag for the IRS to discount the business expenses.
Okay, that might sound like Greek to some people, but it is fantastic Greek when you get it.  However, instead of more Greek from Aunty, a great imminent opportunity is now available for everyone here in Hawaii – Michael Bowman is coming to town!!!
He will be speaking at the Hawaii Real Estate Investors meeting on Thursday May 3rd at 7:00 pm at the JCCH (Japanese Chamber of Commerce) in Moiliili.  Following that, on Friday, Saturday and Sunday (May 4,5,6), Michael, Rod Buttars, and Aaron Yen (all of BOSS Office and Anderson Business Advisors) will be teaching a full 3 day seminar about asset protection and tax relief for a super giveaway price of $97 (and you can bring a guest for free)!  It is scheduled to be in the Maui room of the Neil Blaisdell Center, so book early or it might get too full.
I am so there already!!!
This will be the 6th time attending for me – not because I am a slow learner, but because there is SO much to learn, and each time I attend, I learn more, use more, and get smarter.
Aunty has also applied many of the techniques and practices because in this day and age of libel suit crazy people and wealth sapping taxes, anyone doing business or investing needs protection, guidance and keeping up with the latest.
Learning and applying the asset protection and tax relief tools with the expertise of this team of attorneys and CPAs is like the Allstate commercial.  The one that goes "You're in good hands…with Allstate."  With these guys (and gals), you are in good hands.  The difference is that they not only keep you safe, they flick away the gnats and mosquitos with iron clad proven methods for years to come.
It is like Hans Solo's Star Wars ship (what was its name?) cruising through space picking up cash flowing real estate and assets, with protective shields for defense and armaments and skill for offense automatically utilized while kicking butt in warp speed.
May the force be with you, and if not, make sure you have good protection.
Aunty
About The Author
Related posts