This is fun stuff for Aunty. Aunty is dating herself because Pacman was THE game in Aunty's youth. Then came Tetris and the Nintendo machine. I still have fond memories of playing Lolo, and then Lolo 2 – if anyone knows of an app that is like Lolo, please let Aunty know. Hope you enjoy these, and please feel free to share the sites/games/activities that you do for fun. Mahalo!!
Pal Fay sent this - Bruno Mar's 24K Magic music video.  So cute!! ...
Read more

›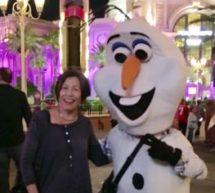 Aunty just returned from a 5 day trip to Vegas. Unpacking suitcases is both fun and a bother, though this time it was easy because ALL of the packed clothes were used, and thus needing to be washed, the only store visited was Trader Joes, and one suitcase was dedicated to supplies, tools, and projects from the fabulous Clay Carnival that Donna Kato puts on year after year. Aunty's packing post was helpful j ...
Read more

›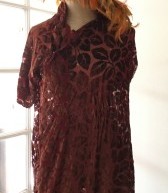 It's that time of year, and Aunty will have a booth again at the 26th annual Hawaii All-Collectors Show this coming Sunday, July 17, from 10:30 - 5:30. Last year, KITV interviewed Aunty in her booth.  It was probably because of the hat and outfit - very vintage, very old school, very fun. Aunty has to figure out how to fix this old cut silk velvet cheongsam (holes and tears) and glue some orange chicken fea ...
Read more

›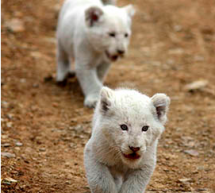 Just for laughs Teacher: "If I gave you 2 cats and another 2 cats and another 2, how many would you have?" Johnny: "Seven." Teacher: "No, listen carefully ... If I gave you two cats, and another two cats and another two, how many would you have?" Johnny: "Seven." Teacher: "Let me put it to you differently. If I gave you two apples, and another two apples and another two, how many would you have?" Johnny: "S ...
Read more

›
One of Aunty's favorite daily escapes is going over to Jalna's blog and seeing wassup.  (see? Aunty can do hip talk too!) Jalna's latest is about her score on a game that Aunty got hooked on for the last hour or so, as evidenced by an overworked right hand and mouse and for some odd reason, a very exhausted and sore left arm. It is called kuku kube - a game of color - lasting exactly 1 minute long, though i ...
Read more

›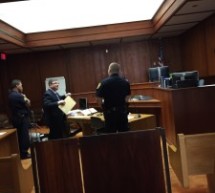 Hawaii's courtrooms are very beautiful with a lot of quality wood on the walls, long gorgeous church-like pews, paneled dividers, and the dominating elevated judge's bench. Two months ago, Aunty received a subpoena as a witness to appear in court for a hit and sleep (girl fell asleep and her drifting car clipped Aunty's parked car and nearly totaled the neighbor's car) 3 years ago at 3:00 in the morning.  E ...
Read more

›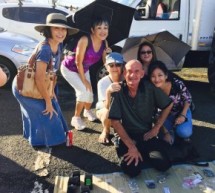 A long awaited day arrived this morning at the Kam Swap Meet with  Art and Kay of Musings and Jalna & sisters of Photos by Jalna. This was an EARLY morning meeting, which Aunty is NOT good at, but, when the incentive is there, Aunty manages to crawl out of bed with the chiming of an alarm, down her cereal and coffee, gather what needs gathering, and out the door in many minutes flat.  Having tattooed ey ...
Read more

›
From pal Fay, the Queen would definitely like this: ...
Read more

›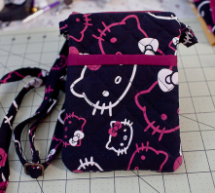 Jalna is a photo/stories blogging delight that Aunty visits daily to get a nice lift to her day.  Some days she posts pictures and recipes of tantalizing dishes that her baseball fanatic recently retired husband whips up in the kitchen.  Some days it is of adventures and treasures with her sisters at the swap meet.  Some times she shares her photo shoots for lucky friends - and she is a dang great photograp ...
Read more

›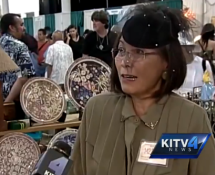 It was a really good show at the Hawaii All-Collectors Show this Sunday.  Collectors are really special and nice people and it is so fun to walk around, talk story, and see people so happy to find their own special treasures and deals.  One customer said it was like Christmas for him! KITV 4 was walking around, and interviewed Aunty - how cool was that! Here's the link, Aunty is so thrilled! ...
Read more

›