You Are Here:
Home
»
Newest
(Page 8)
Aunty's latest posts. To receive these in your email on a timely basis, please join Aunty by subscribing!
From pal Fay, the Queen would definitely like this: ...
Read more

›
Aunty received an email from Nick of The Sacred Science team (no - not Scientology or wizard stuff) and it quoted Rumi.  Rumi was a 13th century Persian poet, scholar and mystic.  One beautiful quote attributed to him is "Lovers don't finally meet somewhere. They're in each other all along." Another less beautiful but very wise quote is "Make like a tree and let the dead leaves drop." Nick's January 7 blog ...
Read more

›
There was a motorcade on 6th Avenue yesterday, several police cars, an ambulance, swat team and black SUVs.  Daughter #2 exclaimed, "It's Obama!!" and we waved as they passed us and we spotted President Obama in one of the SUVs as it zoomed by.  This was very exciting and the closest that Aunty has ever been to a President. Well, actually, Aunty did get to shake hands with George W. Bush in a dream at the h ...
Read more

›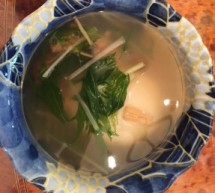 Aunty does not do traditions very well, but one that is done because it is a favorite is Ozoni - soup with mizuna and mochi.  Aunty likes the simple simple kind of ozoni that her mother used to make for the family.  Other families have awesome ozoni made with fishcake, daikon, gobo, carrots, and a lot more.  For Aunty, simple is better for Aunty to remember. However, since it is made only at New Year's, 364 ...
Read more

›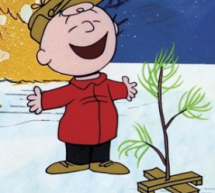 When Aunty was a youngster, Christmas was magical, Santa was real, and the best part of it was opening presents on Christmas morning. Now that Aunty is an oldster, Christmas is traffic and madness, Santa looks different, and presents are opened early so they can be returned before the after Christmas rush.  Bah! Humbug! Well, actually, there are some things to look forward to besides the yule tide songs and ...
Read more

›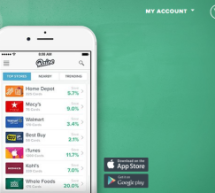 !!!!Update added at end of this article. Ever since Aunty turned 55 almost a decade ago, Tuesdays at Ross Dress for Less became her favorite shopping excursion because they gave 10% off to seniors. Pal Jim turned Aunty on to Cardpool.com and Aunty could buy Ross (and other) gift cards at 20% savings.  However, over time, Cardpool offered less and less of a discount, and recently Ross cards, if available, we ...
Read more

›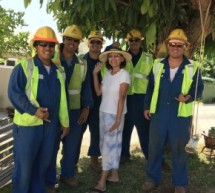 Aunty has gas, always has and probably always will.  Stove, water heater, dryer.  Since global oil prices have come down, our gas bill has dropped from $70 to $40/month.  We also have solar panels that save us big bucks on electricity every month. We could switch completely to just electricity since new appliances are now more energy efficient, but cooking with gas is quite nice, our gas dryer works on a st ...
Read more

›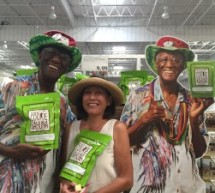 A fun quick post about people you meet at Costco.  Aunty took a celebrity shot with Wally Amos who used to be known as Famous Amos and then of subsequent Uncle No Name fame.  He is still Mr. Aloha - and his cookies (now called Cookie Kahuna) reflect it for they are "Baked with Aloha". Back in the 70's and 80's, Famous Amos was famous.  He came to Hawaii in 1977.  Aunty used to like the Famous Amos cookies a ...
Read more

›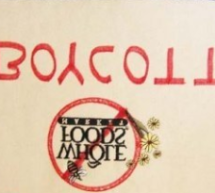 Way back when, in Kahala Mall, Star Supermarket used to be located where Whole Foods is today.  It was a good supermarket but not too busy.  So when Yen King (now dba Maple Garden with great lunch buffets) and Star Market got pushed out and Whole Foods came in, Aunty was a little huhu (mad) just because it was a change of out with the old and in with the new. However, the Whole Foods move in turned out to b ...
Read more

›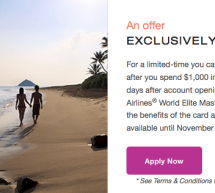 An almost freebie News flash for those who like to get Hawaiian Miles:  Signing up for a new Hawaiian Miles credit card will get you 50,000 miles after you spend $1,000, but this is for a limited time.  Even my friend at Bank of Hawaii (who also issues this card) didn't know about it. An easy way to get this deal is to go to HawaiianAirlines.com or click on the Hawaiian Airlines ad to the right of this colu ...
Read more

›