Dr. Titchenal's Bone Health for Aunty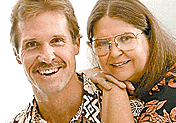 Here's my edited email from good and wise professor friend, Dr. Alan Titchenal when I asked him about my very low bone density, and what my options were since I didn't want to take Fosomax:
As always, it was great to see everyone again, catch up a bit, and cover lot's of territory on what's interesting us or bugging us.  I guess we are getting older, because the topic got into health challenges a bit.  To follow up on our conversation about bone loss, osteoporosis, and treatment/prevention alternatives, below are a few articles on bone health that include information about the strontium drug (used in Europe) and supplements (sold in the U.S.).   Here are a few articles:  by Dr. Alan Titchenal and his lovely wife Dr. Joannie Dobbs, both highly qualified Professors of Nutrition at the University of Hawaii Manoa.  They write weekly articles on health and nutrition for the Honolulu Star-Advertiser.
European Strontium Drug Spurs Supplement Sales in U.S.
Living a long and healthy life requires keeping the body in good condition, including the skeleton. After age 50 the risk for osteoporosis and bone fractures increases greatly.
European drug helps bone loss
Living a long life greatly increases a person's risk of experiencing the pains of excessive bone loss.
Healthy bones are important for senior citizens
ONE OF THE GREATEST health challenges for those who live a long life is to maintain healthy, strong bones.
Supplement helps bones grow stronger
Age greatly increases a person's chance of experiencing the pain of excessive bone loss.
If you decide to try this option, bear in mind that some of the products on the market did not have the labeled amounts in their product (mentioned in the second article).  A widely available product that did test out well is called "Doctor's Best Strontium Bone Maker."
Here's a link to one of many sources of this product on the Web:
http://www.vitacost.com/Doctors-Best-Strontium-Bone-Maker
About The Author
Related posts