Easy way to stick pictures on your walls
Aunty was decluttering and just had to rip out this page from the June issue of Martha Stewart Living.  SUCH a nifty idea for hanging temporary art on the wall, with painter's tape!
Easy on, easy off, comes in all kinds of colors.  Mahalo, Martha!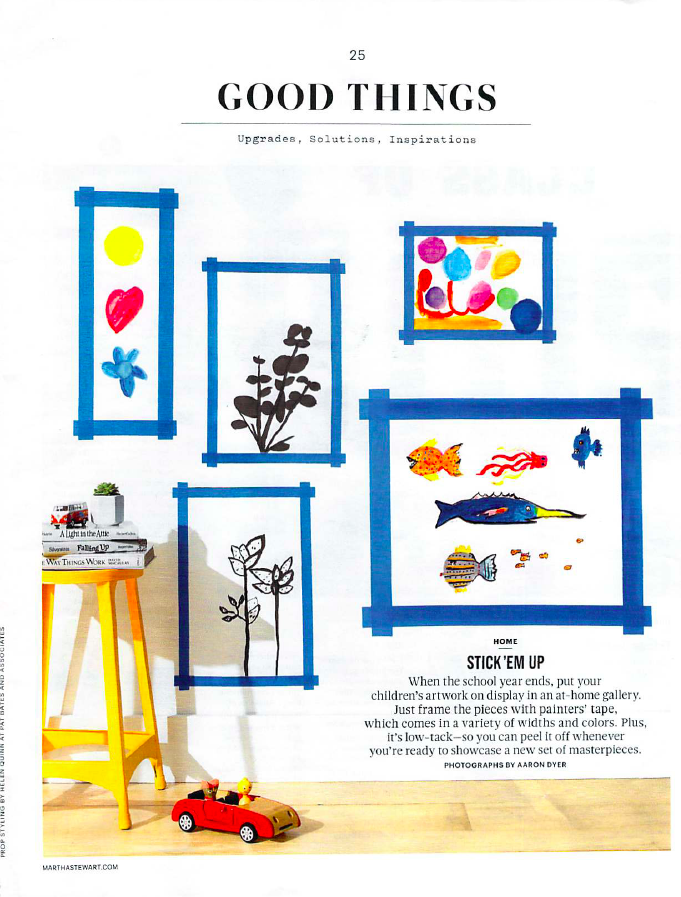 About The Author
Related posts