How to win in Vegas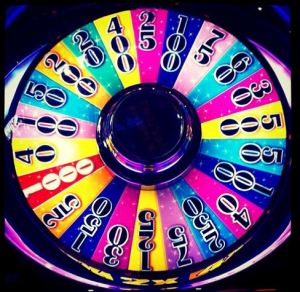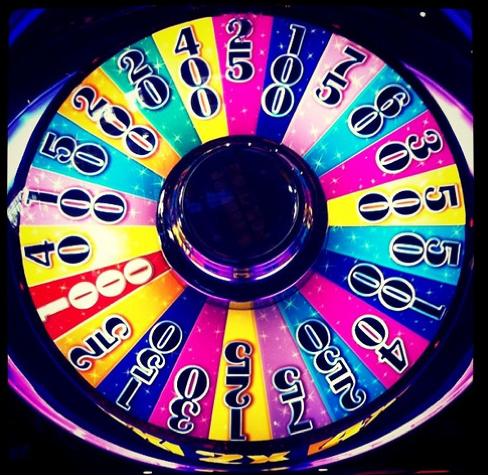 Aunty just got home from a 5 day Vegas trip – for the 15th (and last, boohoo) Clay Carnival.  It was outstanding and Aunty is all-in to start playing with her polymer clay again.
The Clay Carnival was held in the Linq Hotel, on the Strip.  It was always held at this location, though the names and ownership have changed over the years, for it was originally the old Imperial Palace (dinky but charming), then the Quad, and now the Linq.  Aunty had to request a room change after the first night because the nightly booming music from the Harrah's side would have made her a wreck for the rest of the week.  Because the request was made midweek, rather than on the crazy busy weekends, Aunty got an even better room in Tower One, close to the elevators.
Tables unplayed
Aunty likes to play table games, such as Pai Gow poker and Craps.  (note:  did you know that table games' winnings are not reported as income?)  Unfortunately, or maybe it was fortunate, Aunty's Carnival playmates did not play table games, and so Aunty went along with them to donate her money to the slot machines.  Bleech.  They truly are bandits with bells and whistles.
People play slot machines because of the potential of a big easy win.  Big, and super easy to play, no real decisions to make other than minimum or maximum bets.  They make so much noise to stir up the excitement of a small win with "cling cling cling!" and lights flashing.  The pattern becomes – win some, lose all.  Vegas takes more than it gives.
Regardless, it is a place of hope, unconstraints and possibilities.  Where else can one wake up too early (4:00 AM) and play a giant popping rubber dice Craps machine with a complete stranger from Georgia for a few minutes and start high five-ing mutual victories?  Or to shout out "Winnah!" when your number is finally called at In and Out Burgers?
First class benefits
Aunty almost always flies home on first class (using Hawaiian miles to upgrade).  Life is too short and the difference in comfort and food is worth the expense, in Aunty's opinion.  This recent return flight was exceptional because it had seats that became flat enough to lie down with just the right amount of legroom and storage.  Aunty's seatmate was quite a character, with a black top hat, black skinny mustache and black clothes on a skinny frame.  He kept jabbing Aunty with his elbow or poking her with his finger as he talked, to emphasize his points.  And he had many points.
He was almost a professional gambler, being an emerald/platinum/high roller status in several hotels in Vegas.  Hotels would have limo services at his disposal and complimentary rooms whenever he visited Vegas, and he visits Vegas at least once a month.  Even the flight attendants on our flight knew him well since he was such a regular to them.
His game was roulette.  He tried to explain his theory – breaking the wheel into 8 parts and playing the board in such a way that 60% of the numbers were his.  It was Greek to Aunty and much too complicated, so Aunty mentioned how slot machines are for losing money.  He poked Aunty with his elbow.  "Not so," he said, "I always make small money on the machines and then play for big money on the tables."
How does he win in slots?
By not being greedy.  By not going for the big win.  His goal on machines is to NOT win more than $1200 or else it will have to reported to the IRS as income.
He poked Aunty as he started his lesson.  First, you put your player card in the machine of your choice (though he does move around a lot testing out different machines in a casino).  Then, insert your money into the machine and begin playing.  Machines almost always pay out a little bit in the very beginning.  $2, maybe $5, sometimes even more.  After a very short time, while you are up in profit, push the "cash out" button and take the ticket.  Get cash for it.  Go back on the same machine (your player card is still in it) and play again for a short while until you are up again.  Aunty got the elbow jab.  "Cash out" again, take the ticket and get cash.
Poke, poke.  By cashing out on the machine, the machine thinks that you are leaving.  If you stick the cash out ticket back into the machine, it knows that you are back.  Poke, poke.  So don't play the machines with your tickets.  When real cash is put in the machine, it thinks that it is a new player and it pays out a little again in the beginning.  The machine is attempting to hook you in early with easy small wins and then keep you in the seat, chasing the bigger win that usually does not come.
Bing!
The light bulb went off in Aunty's head.  Almost every time that Aunty sat down at those machines, it paid out wins in the beginning, with a lot of clanging and lights.  $20 became $24 quite easily.  And what does Aunty do?  Keep on playing and hoping for a bigger pay off, until the $24 goes down to nothing.  The machine knows better than us – we hope like fools, and fools will lose in the end.
Rinse and repeat to win
If we could get away from our natural tendency of playing to win big, and instead play to win small consistently, then we are not gambling.  We are investing and having fun at the same time.  Meanwhile, because our player cards are in a machine, our play credits are piling up on our account which start adding up to enough credits for some comps or bonuses.
A very successful stock market guru taught Aunty the same thing.  Rather than going to bat for the homeruns that rarely happen, hit for 1st or 2nd base, every time.
Very good advice.  Well worth listening to and doing.
Well worth all the elbow jabs and finger pokes, don'tcha think?
About The Author
Related posts