Investing in Hawaii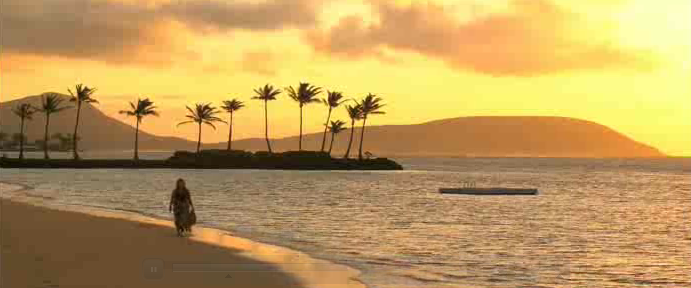 Hawaii is not the easiest place to invest, although there are ways to buy, rehab, and flip properties for a few thousand dollars profit.  With home prices in the half million and up range, there is little cash flow in buying and holding unless you are as smart and wise as Bill Harvey (now has a website! and will be able to meet him at almost any real estate meeting).  Maui has been hit pretty bad with foreclosures but I do not know the Maui market well enough to invest in it yet.  If you know of a great Maui realtor or of some great deal on oceanfront or close to oceanfront fishing grounds (for Uncle), let me know please!
One of the best ways to get your mindset into investing is to play the Cashflow Game by Rich Dad founder, Robert Kiyosaki.  There are several places around the islands that meet regularly.  This is a very nice group of people with the good intention of enhancing your investing education.  Go to RichDadHawaii.com for places and times.  They even sponsor Paniolo Exchanges once a month – a really neat way to trade something you have and don't want or need for something someone else has that you want or need.  I've walked away with an awesome collection of "Blade" episodes in exchange for a handmade necklace art piece!
My Rich Dad coach (very expensive program ~$6,000!) gave me a good push into real estate investing.  One of the best pieces of advice he gave was to join a local real estate investing club.  What?! I said, Hawaii doesn't have a club like that!  Well, my bad, after google searching I found one – Hawaii Real Estate Investors.  Annual dues are $120 and you get a nice embroidered polo shirt!  Meetings are held on the first Thursday of every month and is a great way to meet fellow investors and contacts.  Through this group I have met some fine people willing to share and teach me the ins and outs, the do's and don'ts, and am seriously considering investing in Indianapolis (!)  My girlfriend Patricia calls it Indian-no-place – she didn't much care for it in the 60's, but I think part of the reason was because Patricia is a rebel and an artist, and Indian-no-place was no place for her.
Paul Xavier and co., the organizers of the Hawaii Real Estate Investors Club also run some free monthly meetings, check out the calendar at HiREI.org.  The first Thursday of every month are the standard Investor meetings ($15 fee charged at the door or free with $120 annual membership, $5 parking at JCCH), and throughout the month, you have the opportunity to learn from others as well as Paul or Randy.  The 2nd Tuesday of every month are free RX Inner Circle meeting, very informal, sit in chairs and ask questions.  The 3rd Tuesday is for the "Gold Inner Circle", at $97/mo. you get a catered dinner and people who are actively investing share what they are doing.  I get shot down almost all the time about my investing in Vegas by Paul, but I can take it.  [Update:  Paul has now expanded his real estate buying tours to include Las Vegas!  Yeehaw and goodie!!  Check out HiREI.org for dates and details.]  It's my strategy and it's been good for us.  On the 3rd Wednesday of every month, HiWire – Hawaii Women Investors meet (see 4th paragraph below).
[Another financial/real estate group that meets regularly in Honolulu is the Wealth Clubs of America, Hawaii division that Gavin Tsuda and Michael Mazzella run.  Their meetings are held on the first Tuesday of every month.  Excellent presentations and great information, and food!  One of the regular exercises they have at each meeting is networking.  This is a great place to bring a stack of your business cards and make new potential business partners or solutions to your choices.]* no longer have meetings – will update if meetings begin happening again.
An awesome and controversal link to Hawaii real estate is OahuRe.com.  Every day I get listings and new updates on properties fitting my criteria.  Thanks to Bryn Kauffman for providing this terrific free service.  One day we will find the ideal property – large lot, lots of parking, beachfront, off shore winds, wood floors, big front lanai, etc. and we will probably see it first on this site since the access is as easy as ebay.
Although I have heard about them at the Hawaii Real Estate Investor Club meetings, I never attended the women's meeting – HiWire (Hawaii Women Real Estate Investors) until just recently.  At the last meeting, Gail and Shelli shared their strategy of buying tax liens from Yuma County (used as an example).  The easy going style of the group meeting as well as valuable content is wonderful.  I look forward to attending more meetings and meet more women that are active investors.  We speak the same language, and we all put down the toilet seat.
In Hawaii, it always come down to who you know.  Sometimes that can be very frustrating, and other time it opens doors and opportunities galore.  Through a dear friend of mine who I call Wandaful, I met a investment minded local realtor, Kevin Kekona who is currently an agent with Prudential.  Young, energetic, smart.  I just know Kevin will be key to our finding our best Hawaii cash flowing deals.  I'll see if he has a website and link to it.
Hawaii is home, and will always be home for us.  As a real estate investor, I am waiting but keeping my eyes and ears open for the occasional deals that are available.  One fact that makes me want to hold the majority of our real estate in Hawaii (eventually) is that we are very very limited in being able to expand.  Because we are an island state, the Pacific Ocean defines our borders.  Thus, there are only so many homes and buildings that can be built here.  Land is gold here.  And living here is paradise.
After meeting the fine group at Real Deals Hawaii, our strategy has changed.  We will use some of the cash we have available to buy into a joint venture, rehab, and sell for quick profit.  After we do a few of those deals, we will have enough to buy cash flowing property in Vegas, and yes, maybe even Indiana, and possibly even Hawaii if the deal makes sense.  That's the plan for now and we're sticking to it!  In fact, one of my favorite investment websites just had a blog about using both buy and flip and buy and hold strategies together to build wealth.  Jeffrey Brown of BawldGuyTalking.com said it very well in his post, "Investing in your future, on purpose, with a plan".
Here's a page on financing in Hawaii.  Hope it helps.  It is only what I have come across that works for us so far.  There is more available – I am learning as I go.
About The Author
Related posts