Jalna's sister's mother-in-law's Easy mochi recipe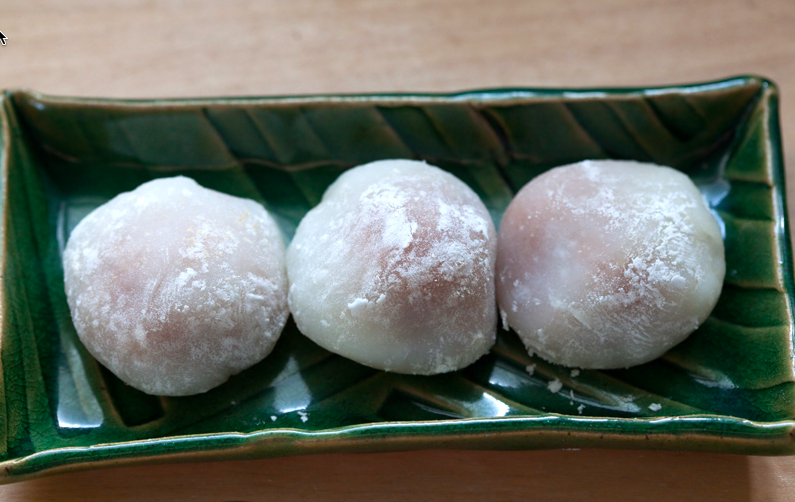 Here is a link to Jalna's blog post for easy microwave mochi.  Her blog posts are always so wonderfully shot, and her recipes are pretty awesome!
The recipe is:
Microwave 3/4 cup water, 1/4 cup sugar, and 1 tsp oil in plastic bowl for 2 minutes.
Add 3/4 cup mochiko; stir with plastic spoon until all combined (less than 30 seconds)
Microwave for 20 seconds.
Stir and pour on Saran wrap.  Prepare as desired (fill with an, peanut butter, etc. or flat cut and plain).
About The Author
Related posts