Las Vegas and the Multi-Tasking Aunty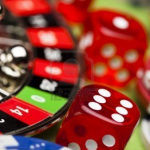 Aunty just got back from her favorite visiting destination (actually it is the only place Aunty actually visits) – the bright and glorious city of Las Vegas!
The weather was perfect – and not as dry as before.  This is good since Aunty usually shrivels up like a prune as soon as the plane lands.
A visit to my favorite facial lady Elaine at the Green Valley Ranch Spa and then over to visit the Nerium team for a great evening of friends and Nerium business was a great start to a great trip.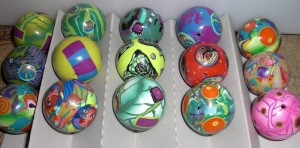 Then, off the the Imperial Palace Hotel on the Strip for 4 glorious days of playing and learning polymer clay with my favorite Donna Kato and her fabulous team of instructors for my 4th (!) Clay Carnival.  Aunty was a polymer clay fanatic a few years ago and would spend hours creating and crafting beads and stuff, and then stopped playing 3 years ago in order to take care of business.  Cynthia Tinapple of Polymer Clay Daily was a classmate this year.  Her blogsite is Aunty's default opening page every day- so Aunty was absolutely thrilled to meet this neat lady!
Well, going to the Clay Carnival was just what was needed, and now Aunty will have to find a balance in order to feed creative needs as well as the financial ones.  Time to heat up the ovens and crank up the pasta machine, hurray!!!
A visit and dinner with Martin Fajardo and his lovely wife Carmen (who happens to be on Aunty's Nerium team) to catch up on our real estate investments was very productive and enjoyable.
Aunty did NOT have a spare minute to try her hand at the tables or machines, which I suppose it was a good thing.  So, considering that a "win", and since Aunty had a willing driver to the airport and 1 hour to shop, Aunty bought 2 new lipsticks, one from Dior and one from Armani, so now Aunty will have designer lips (since Aunty doesn't have designer bags) in the same shade and color as almost all her lipsticks, lol.
On a wrong turn to Gate D35 for the Hawaiian Airlines flight back to Honolulu, Aunty was drawn (sucked) into a kiosk selling skincare – Hormeta of Switzerland.  The manager, Cherry, was absolutely drop dead gorgeous and started applying eye cream, skin cream, and a body oil spray until half of Aunty was bathed in a partial moisturizing bliss (she only applied it to half of Aunty).  The pitch became like a presidential debate since she was extolling the virtues of her products ($350+ for eye cream) and I was showing her the results of my 4 months on Nerium ($80/mo) and it was a wonderful, scentful and delightful way to wait for my flight.  Aunty DID end up buying the fabulous smelling body oil spray but stood firm on anything for the face because of the issue of integrity.  Aunty believes 100% in the effectiveness of Nerium, period.  Meanwhile, Cherry and her associate in the booth became intrigued with Nerium, so Aunty will share the product with them the next time we are in Vegas (November for our 60 year old reunion).
Uncle picked me up at the airport, handsome and happy, with the great news that he caught 2 BIG oio at his new secret spot he calls "Underwater", so now Aunty will be making some fishcake soon.  A happy Uncle is a happy Aunty.
Coming home is always the best part of any trip.  Hawaii no ka oi.  Fo' real.
About The Author
Related posts