Monetizing a website
Chad Lamothe of Goodfella Marketing did Aunty a HUGE service when he reviewed Aunty's old website and totally blasted it.  Not only did he revamp it and task me with re-formats that took weeks (Aunty works slow), he also taught me about how to monetize the site.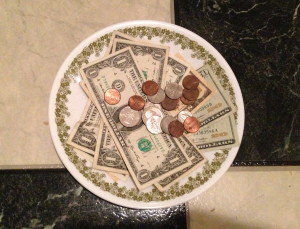 Monetize?  I told him that I don't like sites that have screaming ads or force people to put their contact info in to get a peak at something they may not need.  He assured me that it can be done without being overbearing.
CJ.com, so so
First thing he had me do was sign up for an account with Commission Junction (CJ.com), so Aunty did.
Commission Junction has thousands of advertisers, some of them, like Brian Tracy, will take ANYone and EVERYone who wants to be an affiliate.  I did add him, but later deleted because of the multitude of ads that he offers, clogging up my viewing on the cj.com account.  Some advertisers, like 4imprint and Credit Karma pick and choose, and Aunty is sad to say that they didn't choose Aunty (boohoo but Aunty will try again later).  So far, the ONLY advertiser that Aunty made affiliate commissions from was Hawaiian Airlines – if people click on the Hawaiian Airlines ad on my pages, and then book their flights or vacations to/from Hawaii and the world, Aunty makes 1.5% commission, woohoo!
Amazon.com affliliate, so, so

Aunty also has affiliate ads with Amazon with random ads for Aunty's website viewers to click on.  Aunty likes Amazon, even has her own Amazon seller account (honolulu aunty) for selling books.  This Amazon affiliate program is stand alone and different from an Amazon seller account and works a lot like Google adsense.  So far, to date, Aunty hasn't made any commissions, but then, it hasn't cost Aunty anything, either.
Google adsense, pretty awesome
Favorite (and only) son walked me through the process of setting up a Google Adsense account.  This one is the easiest one of all – it is on autopilot because Google drops ads into a designated place on the web page and every click on it makes Aunty a penny or so.  Of course, Aunty is not supposed to tell you to click on the ads so Aunty is not saying to click on ads that randomly change on her site……
Aunty uses the "Text" widget (on WordPress theme, found as subheading under "Appearance") and copies and pastes the Google adsense ad of choice.  This Google adsense ad is embedded with Aunty's affiliate code so it is just a matter of choosing ad size, copying, and pasting.
To confirm Aunty's bank account, Google deposited 71¢ into the account.  They never took it back out, the way that Paypal does, so hats off to Google for taking that leap of faith with Aunty!
Money on the plate
For the entire start to date, (October 2013), Aunty has made from Google adsense….. drum roll, please ………. $27.48!!!
Okay, that's not enough to throw a party for or retire on, but it IS a start.  Some days Aunty makes 0¢, sometimes Aunty makes 2¢, one day last month, Aunty made $2.61!  Aunty won't get any of her commissions until it reaches the Google threshold of $100, but Aunty is okay with that, because one of these days, Aunty will reach $100.
Aunty did make $39 one day from someone who booked their Hawaiian Airlines flight using the Hawaiian Airlines ad link on the right.  Don't know who that was, but much mahalo for that!!!
No harm in trying
Aunty takes heart from other website people that say to just keep writing content and don't worry about the cash flow.  In any case, Aunty's intention for this website is to share knowledge, so any income from it is just like delicious gravy that someone else whips up and serves on Aunty's plate.
Aunty's advice to ANYONE starting off his or her website, write, write, write, and get on the Google Adsense gravy train as soon as you begin because you never know where it will take you.  Even if it takes you nowhere, it doesn't cost you anything except a little space on the top, right, left, or bottom of your website.
Let Aunty know
If you do have affiliate or google ads, please let Aunty know how you are doing.  Aunty is niele (nosy) sometimes.
About The Author
Related posts