Night Leg Cramp Reliever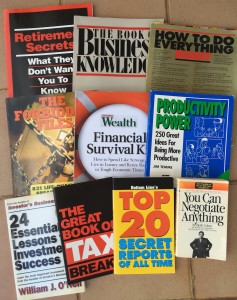 Winnah update:
Aunty has been sorting and clearing piles of papers and books, determined to tidy up.  One of the booklets that will go into the donate pile was from Bottom Line Publications in 2000 – "Retirement Secrets – What They Don't Want You To Know".   Aunty skimmed through and was under-impressed, BUT found an interesting solution to leg cramps.
The source was from a former US Olympic team doctor, Donald Cooper.  Here it is:
Nightime leg-cramp relief: "Acupinch."  How it works: With thumb and forefinger, pinch your upper lip – yes, lip – just below the nose for 20 to 30 seconds.  This works about 80% of the time.
Hmmm.  Almost makes Aunty wish that she will get a leg cramp soon.  These actually have been occurring once a blue moon and applying tiger balm and massaging like crazy to get blood circulation going does work after quite a lot of time and effort.
Please let Aunty know if it works or if you have other solutions.
Also, if anyone wants to have this booklet as well as this pile of other booklets/books, comment below, or email Aunty at Aunty@hawaii.rr.com.  If there are more than 1 interested party, Aunty will draw a winner on next Sunday (sorta like how Jalna gives away her goodie bags).  If no takers, it goes to the library and hopefully others will enjoy them.
About The Author
Related posts