Some of Aunty's Best of the Bests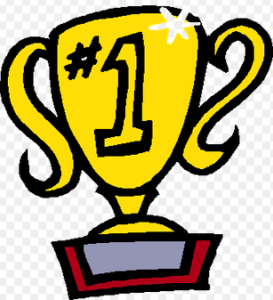 Best Las Vegas realtor is Martin Fajardo (702) 289-0831, of Robinson & Associates and LV Invest.  Not only does Martin find me the best places and deals, he also is absolutely the best property manager in that town.  He has integrity, hustle, connections and is 100% on the side of his clients.  He is the number one reason Uncle and I have cash flow in Vegas.  Please only call him if you are serious about investing because I am selfish with his time.  He needs to be cloned – amazing what he gets done.
Best luxury auto repair shop – Chad of LXS Hawaii, located on Beretania Street right after Isenberg.  Chad used to be a mechanic for the Lexus dealership before opening up his own place.  You might have seen Aunty driving around a fat beautiful celadon green Lexus LS400.  Aunty loved driving that car – felt like a shark cutting through still waters – powerful, substantial, solid.  Taking it to the dealer was a hit to the pocketbook.  Finding Chad was fantastic.  His rates are super reasonable and the quality of service top notch.  After Uncle agrees to let Aunty get her next dream vehicle (Mercedes-Benz GLK), Aunty will save money and grief by taking it to Chad for service and any repairs.  All makes and models are welcome there.  For the dents and repairs that insurance will cover, Punchbowl Fender Works in Kaimuki is Aunty's go-to place.  Laird Ogata has been the lead estimator there for 15 years, and the service is fast and excellent!
Best shiatsu massage, ever.  I have had a lot of great massages from Thailand, Japan and Hawaii.  All of them were good to excellent.  However, I have recently found Dick Murakami of Hikari Shiatsu on King Street to be the best of the best.  This was one hour of bliss and I didn't want it to end.  Shiatsu is not for those that like patty pats.  It is deep massage designed to release stress and strain from tight muscles.  It is heaven on a mat.  Dick's phone number is 955-5125.  Located in the same building as Alan Wong's.  Free parking in the building – go up the ramp on the far right rather than down the ramp on the left, and sign your vehicle in.  The best of the best, really.
Favorite Attorney – Michael Bowman, Las Vegas based, should be an associate or partner at Anderson Business Services.  One of the most entertaining speakers on a boring subject – asset protection and tax relief.  He reminds me of a labrador retriever and he looks like one of those popular actors, just better looking.  I forget the name, but will think about that later.
Favorite Dentist – Dr. Hideki Kurokawa 538-0047.  Located in the McDonald's Building in Makiki.  He does wonderful fine work.  Best dentist, and I've had quite a few dentists work on my somewhat cavity filled mouth.  Attention to detail and quality at a fair price.  Always looks good in a long sleeve dark dress shirt with tie – classy.  He even uses something like a trampoline in the mouth when he works on a tooth – pretty cool stuff – keeps the debris off my palate.  I love his dental hygienist, Kelly.  There is nothing more luxurious than having someone else floss your teeth for you as you are reclined with minty polish on teeth.   Everyone who I have referred to him have thanked me for helping them find such a great dentist.
Favorite accountant/CPA – Diane Sandlin of Sandlin & Associates.  Very sharp, very up to date, and she also invests!  We are moving our tax filing to her this year, and already her assistant Tara Decker has been the biggest help for me in training me to use QuickBooks (which I absolutely LOVE!)  Tara has the patience of those geniuses at the Apple Store table.  Another favorite CPA of mine is Dianne Lee, who I used to use years ago when she had her office near Diamond Head.
Favorite hair stylist – Lola Yoza at Aksel's Hairstyling.  737-3049.  I have gone to stylists who charge $140+ tip and come out looking like Jamie Lee Curtis.  Not that I don't like Jamie Lee Curtis, I just don't want to look like her.  Lola is like a carpenter journeyman – measures twice, cuts once, and the result is just perfect.  Parking is free in this Kapahulu 2nd story business (stalls 1, 3, 4) and rates are super reasonable.  She reminds of Lucille Ball in I Love Lucy.  Fun, beautiful, and a really nice lady.  [note:  boohoo, Lola doesn't cut hair anymore, boohoo!]
Best place to buy hair products – BOSS Beauty Supply Outlet at  1130 N Nimitz Hwy (close to Eagle Cafe) Honolulu, HI 96817.  Phone (808) 548-2677.  Lincoln Wang once gave our Hawaii Stitchery and Fibre Arts Guild some free shampoo samples and said our hair will look like virgin hair – and it did!  Great shampoo and conditioner.  So of course, us aunties went back and got the product, and everytime we go in we buy more because it IS really good stuff!  If Lincoln is in, ask him to put some sample on – you will instantly see a wonderful difference in the way your hair looks, or your skin feels.  I currently use the Neuma line for hair.  Smells great, looks good, wonderful stuff.
Favorite place to shop for clothes – Calista at Kahala Mall.  This is a really small store located on an inside corner in the Mall, and filled with wonderful clothes.  If I ever need a special outfit or dress, this is where I shop.  Gilda is wonderful and very helpful.  I usually shop the bargain racks, but sometimes a piece catches my eye and then becomes my favorite outfit in my wardrobe.  Siam Imports on King Street next to Kinko's is a dangerous place for Aunty.  I always find some wonderful top or bottom – great casual clothes with organic look and feel.
Favorite Famous Person – the Dalai Lama.  He is such a cute man.  Whatever he says is full of wisdom and greatness.  My favorite line from him, "Be kind whenever possible.  It is always possible."  I have much to learn.  Much much.
Favorite spa – Green Valley Ranch Spa in Las Vegas.  This is living in the lap of luxury.  I had the absolute best facial for my dry parched skin (Vegas does that to me as soon as I arrive) and my skin was glowing and felt like a babe's for weeks after.  I had Elaine as my therapist – she has magic fingers and not once got any goo in my eyes.  A lovely person doing a lovely job.  Bliss.  In fact, Elaine shared a beauty tip her mother shared with her.  You see, I have sunspots on my face from years of not taking care in the sun.  I am zealous about wearing hats and sunscreen now but the dark patches on the skin on my face remained.  The tip from Elaine's mother is to stop drinking caffeinated coffee and switch to decaf.  I tried this, and lo and behold, after about 3 weeks, my dark spots and patches have faded!  Not disappeared (yet), but they have visibly faded!  (Thanks Elaine's Mom!)
Favorite computer:  Apple.  Truly this is the most innovative company.  Once you have an Apple, you know why Apple fanatics are fanatics.  I just got this laptop last week – they transferred all my files from my older laptop (Apple to Apple) and signed up for their One-on-One program for $99/year – one hour daily (if you wish) with an Apple person to help you with anything you want having to do with your computer and its multitude of possibilities.  Used that service today and my Apple guy taught me how to load a video I shot at our TaiChi class onto YouTube, and then embed it in this website.  How cool is that?  It was love at first touch.
Favorite retail store:  Nordstrom Rack near Ward Warehouse.  Hard to go into that store and not find great stuff.  All doodads, but great doodads at a discount.  I have the store credit card, and was once a few days past the due date in payment.  I opened my next statement thinking I would be charge finance charges and late fees, but surprise! – no fees or finance charges since it was before the statement end date.  Just little things like that – total customer service and satisfaction makes me a loyal customer.   Target – I was very impressed with the training and culture of the company while our youngest worked there.  Kind of like the Nordstrom of bargain stores.  VUE Hawaii in Kahala Mall.  Don't let the mediocre display window fool you.  Inside are designer like comfortable clothing in wonderful fabrics and colors.
Favorite art dealer/gallery:  Robyn Buntin of Honolulu.  Robyn's art gallery is a wonderful place to find treasures.  Everywhere I turn I find exquisite classic pieces of art tastefully arranged.  Aisha is usually there with her beautiful smiling face to help with framing as well as sales.  If I have a fine piece of art that needs framing, I go to see Aisha – I have never been disappointed with the final result of their multi-layering of matte board and touches of elegance to make the piece even more wonderful.  Art is an investment that pays off in more ways than just appreciating in value.  It is an asset that you can enjoy looking at every single day.  Collect what you love, and enjoy it.
Favorite place to get a car wash – McKinley Car Wash on Kapiolani Boulevard.  My favorite jump in the car moment always occurs after a full tank of gas, super duper car wash with interior vacuuming and a super clean interior smelling great.  Don't let those workers fool you at first sight.  They look like a prison gang broke out, but they wipe all the cars that come out with great attention to detail – almost lovingly.  Putting in a couple of dollars in the "tip box" is my way of saying thank you to them all.  Aunty did a review on them!
Best Shaved Ice:
Waiola Shave Ice behind and slightly around from the Makiki Library.  My favorite flavor and style:  large strawberry with ice cream on the bottom.  Super fine ice, tasty strawberry syrup (someone said it has ajinomoto that's why it tastes so good) and towards the end you slurp up ice cream mixed with the slushed up flavored ice.  Additional bonus is you get red lips.  My good buddy Wanda Woman insists on getting a large bowl with ice cream on the bottom, with haupia syrup and lilikoi topping.  It looks like a white volcano with cream colored snow topping and flecks of lilikoi seeds.  I must admit, it beats out my strawberry with ice cream shaved ice.  However, you don't get the bonus red lips.
I have heard that Your Kitchen in Palolo Valley on 10th Avenue has awesome shaved ice.  Homemade syrups and ice cream.  Yum!  Their pork bowl is something to try because of the onolicious reviews it gets.  This is a true hole in the wall without parking.
Best musubi:
Mana Bu's on King Street.  You might miss this place if you don't know where it is.  A little past PeeWee Drive In on the mauka (left) side of King Street in a little parking lot fronted by Baskin Robbins.  The owner is from Japan.  The shop opens at 9:00 a.m. and by 12:30 most of everything is sold out.  Excellent musubis.  Sometimes he gets creative and makes it different with mochi rice.  Even though they look unassuming and little, these delectable triangles of pressed rice fulfill the senses using the best rice with just the perfect amount of salt, filling and good nori.  If I have an afternoon or evening flight, I try to buy these to munch on in the plane.  Staves off the dread of flying and beats out airplane food any day.
Shirokiya at the Ala Moana Shopping Center.  Once a year, around the beginning of July, a township comes to Shirokiya and we are able to purchase the food of the locale.  Their musubis are worth waiting for.  It's all about the rice.  What a difference short grain high quality rice can make in even the humble musubi.
Favorite Misoyaki Butterfish:
Okuhara Foods at 881 N. King Street, phone 848-0581.  They import several kinds of miso from Japan and cut the butterfish into irregular shapes to maximize the marination and taste of their broke-da-mouth ono misoyaki butterfish.  Sold in 5 or 10 pound bags (5 lbs has about 9-10 pieces) of uncooked swimming in miso chunks of butterfish, $11+/lb, cash or checks only.  Wipe off the excess miso before cooking.  Uncle usually makes the hibachi fire outside and grills it so it practically falls apart with flavor.  This latest time we were out of charcoal so I lined a pan with foil, added another sheet of foil and placed the butterfish skin side up.  I broiled it in the oven until the skin was quite black, removed it from the oven, carefully removed the sheet of foil with the butterfish (swimming in oil), then carefully used a spatula to transfer the butterfish back on the foil lined pan with burnt skin down.  I then put it back in the oven to broil on low.  I cooked it until the top was golden brown.  Easier than grilling – but I must admit I like Uncle's grilled version better.  Make sure you have your stove vent going on during and after because your house will smell like butterfish – but it is worth it!
Favorite Grass:
No, not what you are thinking.  I am a yard person.  I can spend all day out in the yard weeding, planting, trimming, and watering.  Uncle cuts the grass.  I used to really love to plant emerald zoysia grass – beautiful color but slow growing.  I plant the real pokey stuff – temple zoysia under trees because it can do well with full shade, though this type of grass is really slow growing.  St. Augustine grass also does well in the shade but has very wide blades and runners everywhere.  My favorite grass now is the Z3 zoysia because it grows the fastest of the zoysias, tends to stay short, and grows in very thick – so thick that the dreaded nut grass cannot penetrate.  I get my Z3 zoysia from Quality Turf Grass in Waimanalo.  I am currently on a mission to transplant most of the backyard with Z3 zoysia except for under the mango tree, where I have straggly temple zoysia slowly growing.  It is a losing battle with the dogs, but I keep on keeping on!
Favorite Banks:
So far, it is Bank of Hawaii, mostly because that is where we have banked all our adult lives.  Favorite bankers there are Israel, Davin, Darren, Lowell and Kyle (Waialae branch).  Sometimes a bit frustrating because of their rather conservative bank policies, but I did bug Davin enough to get an umbrella!  Update!  Davin is now the manager!  Go see him and tell him Aunty sent you.  Then ask him for an umbrella, lol!
Territorial Savings Bank is pretty outstanding for a little bank.  The Kahala branch has the nicest bunch of people there – all friendly, all willing to help.  Cyrus Robinson is the manager and I do believe he hires for "nice-ness".  Great job.  Fantastic customer service.  The website is a bit old/funky looking, but it works!  I have loans and a checking account there.  They do wire transfers and are just behind Lanikai Juice, where I like to go for their acai bowl with sliced bananas and granola on top.  That's my reward sometimes for doing my own errands.
Speaking of customer service, Wells Fargo Bank goes the extra mile and then some.  I have had the pleasure of dealing with Giovanni Annacta from the Business Banking branch on South Rancho Lane in Las Vegas because I needed to open a business checking account for Vegas investing.  He brought in a commercial business officer, hooked me up with a mortgage officer, and I met the office manager Lois McCaskill, another charming person with customer satisfaction as their goal and mantra.  Office number is (702) 382-8722.  It is a BIG bank with personal attention.  They also have an excellent website and the ability to do a lot with a multitude of options.
Favorite phone company:
AT&T/Cingular.  I like their family plans with Cingular's rollover minutes, and now ALL calls to other cellular phones are free, even if they are Verizon, etc.  However, what I like most about them is their customer service – a HUGE improvement over the old AT&T.  I had the pleasure of being served by an excellent service consultant at the Kapahulu (near Safeway) branch of AT&T – Chris Esteron.  He didn't make a single cent in sales on us but he was most pleasant, helpful, and caring.  [Note:  Chris has moved on and is no longer at AT&T Kapahulu.  The new agent that I have found to be excellent there is Kevan Mau, retail sales consultant at the Kapahulu Retail Store near Safeway at 900 Kapahulu Avenue 808-732-3200.  Kevan's contact info is:  km792a@att.com.]  [[Another Note:  Another great customer agent is Donn Yoshioka.  He set me up with additional lines, new iPhone, and took care of a couple of other techno stuff fast and smooth!]]
If AT&T keeps up this level of service, we aren't switching even if they do outsource to India (Slum Dog Millionnaire) and donate millions to political candidates.
About The Author
Related posts