Techno Aunty
Aunty is now a techno grown up.  From my cute little Pantech C300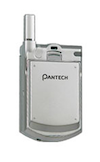 to an iPhone5 with super access data plan.  That is like going from elementary school to getting a PhD but missing the education in between.
In the process, Kevan Mau over at the Kapahulu AT&T store was #1 in Aunty's book.  Because Uncle has business lines, and Aunty has business lines, combining the accounts took forever – but in the process, we got a big savings on our monthly bill.  Although this took a LONG time, I am in awe of Kevan's professionalism as well as his excellent customer service.  He could have sold at least 10 plans and phones to other customers during the time he spent with me, but he dedicated himself to Aunty.
So, now, we have AT&T's newest data plan type of coverage.  We get 10 GB of data which is shared for $120, and we pay $30 per phone per month.  At first glance, this looks higher than what we used to pay – basic phone service + $9.99 per phone per month – but with added data plans per phone of at least $20 each, we will be saving with the new data all encompassing plan, and our phones (if they are smart) become our traveling internet modem.  This feature is totally awesome for Aunty – because now my iPad can be online as well as my laptop anywhere I go, since my phone is always with me!
Aunty will miss her cute little Pantech, but it is time to move beyond painfully slow texting the old way to being able to talk to my phone and tell it what to do.  It is a bit scary, but also very exciting!
About The Author
Related posts