Test question….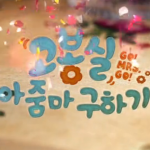 What do Korean dramas (watched on DramaFever.com or DramaCrazy.net), Bejeweled Blitz (played on Facebook with/against friends), and MyVegas have in common?
Besides being a lot of fun and full of entertainment value, they are Aunty's biggest time wasters.  Guilty wonderful sleep depriving time wasters.
Recently Aunty resolved to stop playing the addicting and exciting Bejeweled Blitz with friends as well as games on MyVegas anymore.  It is a boohoo decision, but surprisingly, after a few days of withdrawal sorrow, Aunty feels free.
Free with more time to do the activities that will get us closer to our goals of retiring financially independent.  More time taking care of strategies, mundane tasks of accounting, keeping up with pressing issues.  More time for Aunty's posting and/or updating and adding more pages on this website.
Small decisions, with big consequences, and perhaps when the time comes and our retirement is set and on auto pilot, Aunty can play more, watch more, and not feel guilty about it.  It's the carrot to work toward.
As Jeff Olson says, "The price of neglect is much worse then the price of discipline."
If your life is going hunky dory and you can afford to take it easy and play, then congratulations!  Aunty and Uncle aren't there yet, so for now, Aunty must have more discipline and not neglect action steps to success.
However, Aunty does need some diversion, and thus is not entirely give up on watching Korean dramas.  Instead of watching back to back episodes of them for hours at a time, Aunty now limits it, at most,  to one episode per day of one drama only.  "Saving Mrs. Go Bong Shil" is currently Aunty's mini diversion, an hour of immersing myself into another world and dimension an ocean away.
I hope Mrs. Go Bong Shil gets to live "happily ever after."  It is also my wish for all of you.  For Uncle and me, it is just a few more years of getting our financial house in order so that Uncle can finally retire to fish and surf all day.  That would be his "happily evah aftah."
About The Author
Related posts