When it's okay to play Candy Crush Saga at work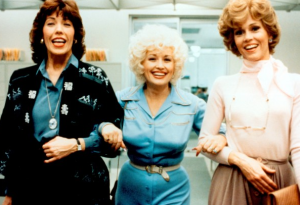 How much do you think that you are worth per hour?  Aunty figures she is worth $50 per hour, on a good day.
If you have a paycheck, you are worth at least what your hourly rate of pay is.  If you are self employed or in your own business, you are worth what you are capable of producing.  A housewife or househusband is worth at least what the going rate would be for a cook, cleaner, chauffeur, etc.
Time is our most valuable resource, and every hour that goes by is an hour that is depleted from the limited number of hours in our life.  As we get older, time becomes even more valuable, so it is important to spend it wisely.
Working 9 to 5
Aunty works from home, does investing, blogs, has several businesses, and takes care of Uncle's business, so her work hours are very very flexible, almost too flexible.
Because of that, Aunty is a big waster of time.  Watching Korean dramas, piddling around with non-productive tasks, playing computer games (though a limit has been set), checking emails, Facebook, zoning out and thinking (need to start writing down thoughts more or they flee and are forgotten).
Just recently, Aunty had a revelation – like an organizational tool that clarifies and contains workloads.  From the hours of 9:00 am to 5:00 pm, no play, no time wasting, only work allowed, with breaks for lunch, water, bathroom, etc.
This may not be a big deal to you, but for someone like Aunty, it is like a thunderbolt from the heavens.  Zooks!
The following incident happened during Aunty's prime work hours.
Printer cartridge from hell saga
Aunty had bought a 3-pack of HP457X black ink cartridges from Costco because the old black ink cartridge for her HP printer was depleted.
After the first few pages printed out fine, the quality began to deteriorate to the point of nothing on the page, so Aunty ran diagnostics, cleaned print heads according to the online instructions, google searched what to do, and then finally changed the brand new cartridge out for another one.  Bingo!  Everything was good with the printer.
Aunty then called HP's customer service for a refund or replacement of the defective cartridge.
Circle circle
These customer service people were from India – their accents were slight.  After watching "Slum Dog Millionaire", Aunty gives Indian operators more slack – lucky and blessed that we live in America.
The service personnel were polite, but not helpful.  Aunty was transferred 5 times over the course of 90 minutes, repeating the same information to each representative even though they had the case number and history in front of them.   Most of the time was spent on hold.  Finally, after being transferred to a supervisor (long hold time), Aunty was given the green light, a replacement ticket was processed, and in a few days, Aunty did get her new cartridge.
Welcome to candy warp speed
This hour and a half process caused Aunty to have to cancel an appointment.  It was frustrating to have to stay on the line, and it would have been even more frustrating to have to start over again, so Aunty waited and waited with the phoneline on speaker option.  It was during the 2nd waiting period, Aunty went to grab her iPad, and began playing games.
Candy Crush Saga, Pyramid Saga, Bubble Witch, Angry Birds.  Useless, time wasting games that made the wait times very bearable.  In fact, time sped along, lickety split!  Put on hold again or transferred and holding?  No problemo, play another game or two or three.
Write to the company
Even though time flew by playing those games, and even though those polite Indian customer service reps constantly apologized for the wait, Aunty was ticked off and let the last couple of Indian service reps know that I would be writing to Hewlett Packard.
This put fear into them, but Aunty's beef was not with them.  They were simply doing their job.  The beef was with HP's system of putting customers who have issues with ink cartridges through the wringer of transfers and wait times because they seem to only address problems with the printer machines.  In Aunty's opinion, there needs to be a dedicated line for ink cartridge problems, especially since there are 100 times more ink cartridges sold and used per printer.
It cost $75 of Aunty time ($50/hr x 1.5 hours) for a $20 ink cartridge.  In a perfect world, Hewlett Packard should be compensating Aunty for 85 minutes of wasted time.  The process should have taken 5 minutes.
May as well enjoy the candy
HP evidently doesn't care, and Aunty's time wasted has already been wasted.  Water under the bridge.  Writing letters to companies who don't listen may be more waste of time, but it makes Aunty feel better.
Meanwhile, Aunty will continue to stick to her 9 to 5 schedule, work overtime sometimes, and indulge once in awhile in Candy Crush during work hours when put on hold.
Isn't that a delicious way to have cake?
About The Author
Related posts