Wisdom from the Podium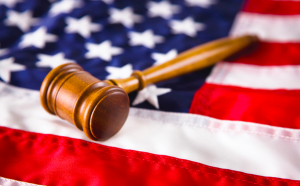 This weekend was a fantastic learning experience!  Aunty was in a 3 day Asset Protection and Tax Relief class put on by the great folks at the Anderson Law Group (see alglaw.com), Michael Bowman, Rod Buttars, and Aaron Yen.
For whatever reason, the class was not full, so we had a lot more attention and time for questions and answers as well as longer one on one consultations than in the past.
And this time, this class was the BEST class on this legal and accounting stuff Aunty ever went to because of the valuable information and advice received from this highly qualified, competent, and caring bunch of attorneys who have the greatest wealth of up to date knowledge and expertise.  Actually every class from this group of attorneys is better than the one before!
Why are these guys the best?
When I first attended their Asset Protection and Tax Relief educational program which was a $3500 Rich Dad seminar 3 years ago, I knew these guys were the real thing.  100% legitimate, and everything on the table.
Aunty has bought books and programs from other "experts" on how to structure entities that benefit and protect us.  In fact, a few years ago, we bought a Living Trust with Will from a nice young attorney with offices in California and Hawaii for the bargain price of $4999 (a good price back then.)   I didn't really understand the Living Trust jargon in the 2 hour presentation that we were invited to for free – I just knew we had to have it, for the sake of our family.  The one point that was stressed to us after we got our Living Trust was to make sure to "fund" the trust – in other words, get our property and businesses titled and/or deeded into the name of the trust.  This Trust was done properly, and the advice given was good (according to our current attorney Michael Bowman).
Aunty almost bought a "how to" StoresOnline program from a really slick and entertaining attorney from his "university", but am glad I had a change of heart.  A "how to" program is as good as trying to build a cabinet from planks of wood – it ain't gonna happen unless I already know how.
I did buy Al Aiello's Goldmine program, still sitting in its box, and also have Ed Slott's Stay Rich for Life program, as yet unread.  I have several other books on the subject, but every time I open them up and start to read them, I fall asleep (great for taking on the airplane).
At a recent Wealth Summit, a CPA gave an entertaining 2 hour presentation on setting up entities and had people lining up to buy his "how to" program.  The big entity of the day was having each property in a partnership LLC.  Sounded good from the stage, but each partnership LLC will have to file its own tax return every year, making the CPA rich, since they charge per partnership LLC tax return, vs a single member LLC which does not file a separate tax return as it is a flow through entity onto our personal tax return.
What the Anderson/Boss team does is the soup and salad, to main entree, to dessert for a super reasonable per entity cost (usually $2000 but sometimes less) with full support of the staff and their resources.  You get the actual set up (filing with the State and the Fed for tax numbers and registrations), folders, by-laws, corporate seals, certificates or units, instructions, your own team (for an annual fee which covers multiple entities), unlimited and uncharged (very unusual!) support from the legal team as well as free access to their websites.  They also have an accounting side which can process your tax returns at a discounted rate!
The Anderson Law Group's website, alglaw.com and the Boss Office website, BossOffice.com have so much free and up-to-date information on asset protection, tax relief and estate planning, those "how to" programs that the other "gurus" sell pale by comparison.
Aunty's highest stamp of approval
The Anderson/Boss team does not do the Rich Dad circuit anymore, but we are very fortunate that our local Hawaii Real Estate Investor club brings them in from time to time.
When they come again and do a workshop or talk, please go.  They love coming to Hawaii and Aunty loves having them here.  If they draw out the structure you need at the present time, take their advice and have them do it for you (especially do the Living Trust today).
They are very very good at what they do, and you get exactly what YOU need totally DONE FOR YOU!  It beats waiting for a cousin's wife's friend or a friend's husband's cousin who is a lawyer (and not necessarily an estate lawyer) to get your Living Trust done local style (cannot emphasize how important getting a Living Trust is), or doing and forming your own LLC or Corporation the wrong way, and finding out about it the hard way when you are audited or pierced (your assets are taken from you).
Aunty is there, every single time
Yup, Aunty is their groupie.  I have gotten to close to them on a professional as well as personal level, and they pass both tests with flying colors.  The only fault that I can see is that they are busy.  However, one of the ways we judge whether or not a restaurant is good is if it is busy and full, versus slow and empty.  These guys have been around for a long time, and will continue to be there for a long time more.
Busy as they are, they really do care for their clients.  When our businesses and/or entities are in danger, the provisions provided by the structure they set up are judgement proof and solid.  They will back it up in court because they know it was done property.
When our family is in crisis because of a loss or disaster, they will be there with support and advice (Aunty can attest to that first hand).
Aunty's coming bonus
Michael Bowman (favorite esquire) will be writing posts for HonoluluAunty.com in the near and far future!  Aunty feels so thrilled and pleased that Michael has accepted Aunty's request – a bonus for Aunty and a bonus for you readers!
Please sign up to receive email updates of Aunty's latest posts and events so you don't miss out when Michael's posts start showing up.  You will be educated and all the wiser for them.
Aunty has a page on legal entities <here> if you want to check it out.
Aunty's bonus of having and using this BOSS/Anderson team is that they just happen to be based in Las Vegas.  Occasionally a trip to see the lawyers and accountants in order to fine tune our entities, estate, and taxes is a deductible event from our business income – 100% of the airfare, at least.  How sweet is that!
Mahalo for your reading and time,
Aunty
About The Author
Related posts